About:
Hi. I'm an aspiring writer and full time foodie. These are all the little things that make me laugh, smile, remember, hope, pray, love, and believe. Follow me, I'll follow you. :)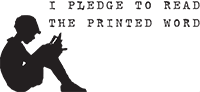 Anxiety is scary thing. It creeps up on you and then leaps on your back and tries to slam you to the ground. This last few days have been stressful and a little discouraging. From commitment issues to best friend meltdowns, I haven't been my usual superwoman self. The strength, however, is in knowing how to get up off the ground and cling to all the wonderful things surrounding you. These are some things bringing me solace tonight.
We've been in a major slump at work lately so these are six things currently keeping me happy:
I could watch this over and over again. It's makes me smile for some reason.
"Life is too short to be taken seriously." - Oscar Wilde.
John Mayer…and all the things he reminds me of.
getting to wear boots every day.
(Source: krisstee)