About:
Hi. I'm an aspiring writer and full time foodie. These are all the little things that make me laugh, smile, remember, hope, pray, love, and believe. Follow me, I'll follow you. :)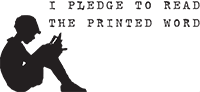 Bunheads opening credits
(Source: fuckyeahbunheads)
John Mayer :: Shadow Days
(via bazingamayer)
1,093 plays
Tyler Lyle - Anyhow
(Source: whatahwonderfulworld)
When someone tells me they don't drink coffee

If I had a dollar for every time this happened.
(Source: lovequotesrus, via annalen)
yep, I'm one of those girls…
two steps forward, two steps back.
love - it goes a little something like this…